Product Overview
46 real food ingredients

25g more complete EAA & BCAA-rich protein*

14.5g clean carbs, fiber & good fat macros*

pH balancing greens & superfood micronutrients

Gut-friendly prebiotics, probiotics & enzymes*

100% Keto, gluten-free and vegetarian-friendly

HOW TO ENJOY
To enjoy this amazing shake experience as part of your regular diet, mix 1 serving per 240 mL (1 cup) of cold water (or other beverage) any time you want a nutritious shake that nourishes, satisfies and helps you feel full.
MADE FOR GAINS
FAST FOOD WITH ATTITUDE
When you lack time, forget to prep meals - or s#*t just happens - be ready with fast, flexible and complete real food macros on-demand. Designed from real bodybuilding meals for real gains!
KEEPIN' IT REAL
46 REAL FOOD INGREDIENTS
This comprehensive muscle shake contains a grocery list of real food ingredients from kale, broccoli, pomegranate, acai, and avocado to milk, quinoa, flax seed and sweet potato!
DON'T BE FOOLED
GET MORE COMPLETE PROTEIN
We obsessively engineered FLEX FOOD with a more complete blend of milk protein concentrate (80% Micellar casein), whey (concentrate, hydrolysate, isolate), fermented pea, and sprouted pumpkin seed proteins. FLEX FOOD contains 92% more BCAAs and EAAs than the collagen-like beef protein isolate other MRPs use!†*
MEAN MICROS
REAL MUSCLE MEALS NEED GREENS!
Alkalizing greens balance out an acidic high protein diet while superfoods and antioxidants help boost immunity and fight endless lifting, dieting, working and whatever else you pack into your daily grind.*
POWER UP
SMART CARBS + FIT FATS & FIBRE
FLEX FOOD's blend of complex carbs stabilize blood sugar, fuel your brain and give your muscles the energy needed to crush weights! Healthy fats support nerve signaling, hormonal balance, and help decrease inflammation from all that heavy lifting! ¹*
GAME-CHANGERS
ENZYMES, PROBIOTICS & ELECTROLYTES
Digestive enzymes + pre and probiotics ensure you break down and absorb every last nutrient while boosting gut health. Probiotic powerhouse DE111® has also been shown to improve body composition!²* Quality sea salt, OrganiCal™ calcium and potassium support better muscle function and hydration - no cramping!
STAY ON TRACK
TAKE THE DIFFICULTY OUT OF DISCIPLINE
Hitting the gym every day is easy. Eating the right macros and micros consistently… That's where even the best of us are likely to fail. Cheat meals turn into cheat weeks, forgotten lunches turn into fast food runs… When meal prep fails you, make FLEX FOOD your weapon of convenience to keep on track to that peak physique!
FAST & FLEXIBLE
SHAKE TIME, MEAL TIME, ANYTIME!
To enjoy this amazing shake experience as part of your regular diet, mix 1 scoop per 240 mL (1 cup) of cold water (or other beverage) any time you want a nutritious shake that nourishes, satisfies and helps you feel full.
PERFECTLY COMPLETE
A FULL METABOLIC MUSCLE MEAL
"Anything you can do to improve your meal consistency matters - like quality, timing or nutritional fullness. FLEX FOOD is a full meal, there is nothing missing." - Big Ron Partlow, IFBB Pro Bodybuilder
Note: Manufacturers continually change product specifications. While we try our best to keep product descriptions up to date, they do not necessarily reflect the latest information available from the manufacturer. We are not responsible for incorrect or outdated product descriptions and/or images.
FDA: These statements have not been evaluated by the Food and Drug Administration. This product is not intended to diagnose, treat, cure, or prevent any disease.
Note: It is your responsibility to check product ingredients for any items you may be allergic or sensitive to. If you have a sensitivity or allergic reaction please contact the manufacturer for a refund.

We recommend you consult your physician or a medical professional prior to consuming any supplements.
DISCLAIMER: Righteous Sports Nutrition, LLC does not endorse any product or provide any advice or instructions about its use. Any product descriptions or instructions for use come from the manufacturer. Righteous Sports Nutrition has not conducted any investigation into the accuracy of product descriptions or instructions for use and makes no representations or warranties about such information. All information comes only from the manufacturer, which is solely responsible for its accuracy. Righteous Sports Nutrition makes no representations or warranties related to the efficacy of products sold on this website, our retail locations or about potential or actual side effects. Righteous Sports Nutrition is strictly a reseller and does not in any way makes changes to the products, their packaging, or labeling. Righteous Sports Nutrition does not give medical advice and/or consultations.
*The products and claims made about specific products on this page or through this site have not been evaluated by the United States Food and Drug Administration and are not intended to diagnose, treat, cure or prevent disease. The information provided on this site is for informational purposes only and is not intended as a substitute for advice from your physician or other health care professional or any information contained on or in any product label or packaging. You should not use the information on this site for diagnosis or treatment of any health problem or for prescription of any medication or other treatment. You should consult with a healthcare professional before starting any diet, exercise or supplementation program, before taking any medication, or if you have or suspect you might have a health problem.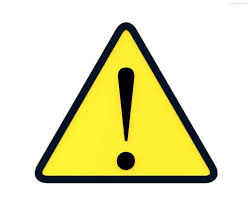 WARNING: Consuming these products can expose you to chemicals including lead, which is known to the State of California to cause cancer and birth defects or other reproductive harm. For more information, go to www.P65Warnings.ca.gov
Reviews